If you're thinking about getting a tattoo in Las Vegas, you may be wondering about tattoo prices. Tattoo costs in Las Vegas are a bit higher than in other cities but remember that Vegas has some of the best tattoo artists and parlors in the world.
In Las Vegas, tattoo artists charge between $150 – $300 an hour on average. That price is a bit higher than in other locations around the country. However, Las Vegas is also home to some of the best tattoo parlors and most famous tattoo artists in the world, thus increasing the demand and making the prices slightly higher for tattoos in Las Vegas.
If you're thinking about getting a tattoo and are planning a trip to Las Vegas, you may want to consider getting your next original design—or maybe your first—inked there. Whether you have the ideal design in mind or like to act on the spur of the moment. You'll need to have a general sense of the cost before you start.
I wrote this article to help you save time and money because there isn't a lot of information available on the internet nowadays about the costs of the best tattoo shops in Las Vegas. Thus, you can leave Vegas with a perfect piece of body art and a tight budget.
How Much a Tattoo Costs in Las Vegas
On average, a small tattoo in Las Vegas will cost $200. Half-sleeve tattoos start at $800, and full-sleeve tattoos will run you about $2,000. Most tattoo artists charge between $100-$150 per hour depending on the size, location, color, and detail of your tattoo.
| Tattoo Size | Price |
| --- | --- |
| Small (2-4 inches) | $200 |
| Medium (4-6 inches) | $500 |
| Half-sleeve | $800 |
| Full-sleeve | $2,000 |
| Size | Time to complete | Estimated cost |
| --- | --- | --- |
| Small (2-4 inches) | 1-2 hours | $150-$300 |
| Medium (4-6 inches) | 3-5 hours | $300-$600 |
| Half-sleeve | 5-10 hours | $600-$1,000 |
| Full-sleeve | 10-20 hours | $1,500-$3,000 |
| Full Back/Chest | 20+ hours | $3,000+ |
Best Tattoo Shops In Las Vegas
You are about to read a list that is not in any way ranked. Each tattoo parlor offers a unique experience that distinguishes it as the best in its field and makes it special. As a result, you will locate a shop that suits your preferences. Okay, on to the stores for ink artists:
Tattoo Shop
Average
Rating
Cost
Accepts
Walk-ins
Downtown Tattoo
4.5 stars
$$
Yes
Pair-a-dice Tattoo
4.5 stars
$$
Yes
Studio 21 Tattoo Gallery
5 stars
$$
Yes
Ironhorse Tattoos Piercings
5 stars
$$$
Call
Club Tattoo (Planet Hollywood)
4 stars
$$
Yes
Hart and Huntington Tattoo
4 stars
$$$
Yes
Starlight Tattoo (Mandalay Bay)
3.5 stars
$$$$
Yes
Black Spade Tattoo
5 stars
$$
Yes
Precious S Tattoo
4.5 stars
$$
Yes
Crown Electric Tattoo Company
3.5 stars
$$
Yes
Rockin Ink Tattoo
4.5
$$
Yes
1. West Coast Tattoo
The award-winning tattoo artists at West Coast Tattoo, which is a few blocks from the Las Vegas Strip, provide top-notch tattoos in a variety of artistic styles. When visiting Las Vegas, getting inked isn't usually something you prepare ahead for.
Fortunately for you, one of Las Vegas's top walk-in tattoo parlors is West Coast Tattoo Shop. Black and gray, color, classic, portraits, writing, scroll, geometric, and coverup tattoos are just a few of the styles that the experienced tattoo artists at West Coast Tattoo Parlor excel at.
Want to make a quick pit break before your flight home? The ideal tattoo you've always desired is available at West Coast Tattoo Parlor!
2. Basilica Tattoo
World-famous tattoo artists have come together at Basilica Tattoo to offer a body art experience unlike any other. One of the best walk-in tattoo parlors in Las Vegas, Basilica Tattoo accepts both walk-ins and appointments.
The fundamental objective of Basilica Tattoo is to offer a unique experience through vividly realized art. One of the most reputable tattoo parlors in Las Vegas to visit while on vacation is Basilica Tattoo, which offers the highest caliber of professionalism and artistry.
Basilica Tattoo is ready to make your ideas come to life whether you're looking for a new tattoo, a cover-up, a rework, or an addition to a piece you already have.
3. Iron Horse Tattoos & Piercings
Visit Iron Horse Tattoos & Piercings to escape the mayhem of The Strip (IHT). In 1993, the company's founder Tony Otto got his first tattoo, using his then-equipment. girlfriend's He then advanced through the ranks from shop assistant to apprentice to fully-fledged artist before opening IHT in 2000, which was the 21st legally-permitted tattoo parlor in Las Vegas. He is one of the artists in his gallery, along with Chris Ciconga, a very contemporary artist, and Eddie Frank, who has worked there since it first opened.
Additionally, there are Yuba Ones, a black-and-grey artist, Marina Dixon, a fan of sinister and morbid designs, and Allie Otto, a fan of cartoon and fine line ink and the shop's body piercer.
Address: 700 E Naples Drive Ste 106, Las Vegas
Phone: 702-866-6300
4. Hart and Huntington Tattoo Las Vegas
The well-known face behind Hart and Huntington Tattoo in Las Vegas is Carey Hart. Thousands of customers have been tattooed since the former freestyle motocross champion and his crew of passionate and committed artists started this Las Vegas tattoo parlor in 2004. Six artists make up the team, and their specialties and areas of expertise range from traditional styles with vibrant colors to hyperrealism and pet pictures.
The goal is always to produce the finest caliber work, whether it be to commemorate, capture, or simply add to your body of work. The studio is open every day of the week from 10:00 am to 10:00 pm at The Forum Shops at Caesar's Palace.
Address: 3500 Las Vegas Blvd. South, Ste. E21, Las Vegas.
Phone: 702-216-5360.
5. Revolt Tattoos
If you're not in the Las Vegas region, Revolt Tattoos has two shops there as well as a store at Lake Tahoe and one in Salt Lake. In 2014, Joey Hamilton and Walter "Sausage" Frank formed the company following successful careers spent working for other companies. Both have received numerous industry honors throughout the years and have also been on Ink Master.
Additionally, the tattoo studio has received the Best of Las Vegas for Tattoo Shops award three times running. The idea was to unite various artists and let customers embrace their inner rebel.
There are 15 tattoo artists working across the two Las Vegas sites, and their skill ranges from grayscale and watercolor to photorealism and neo-traditional.
Address: Fashion Show Mall — 3200 S Las Vegas Blvd STE 2680, Las Vegas. Meadows Mall — 4300 Meadows Lane Suite #2310 Las Vegas.
Phone: Fashion Show Mall — 702-912-4855. Meadows Mall — 702-822 4566.
How Much to Tip Your Tattoo Artist
If you decide to tip, the next step is to calculate exactly how much to add to the final tattoo price. The general consensus in the tattoo community is that 15 to 20 percent is the typical amount to tip — just like at a restaurant or a hair salon. However, consider this number a baseline, as some tattoos require more or less work than others. Just like there is no one tattoo experience or price, there's no one-size-fits-all tipping option.
Final Word
Las Vegas is a center for well-known tattoo artists, despite the fact that tattoos there cost a little more than they do elsewhere in the world.
You may see why tattoo rates in Las Vegas would be a little bit pricier given that you'll likely receive service from a top-tier artist (not much higher though).
Remember that a tattoo is a permanent mark on your body, so you generally don't want to do it on the cheap. Your tattoo will appear less expensive to others the less you spend, especially over time.
Since tattoos are permanent, spending a little more to have a skilled artist create your tattoo is unquestionably worthwhile.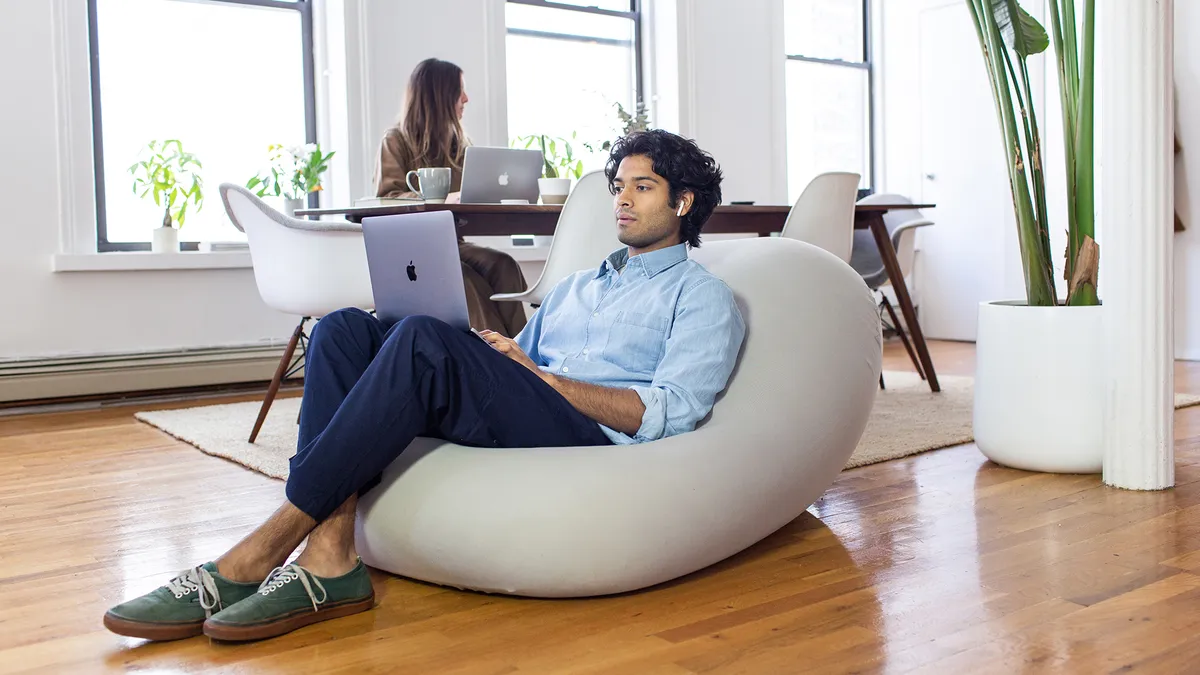 Hi! I'm Barry. I created Cost Niche because I noticed many websites only provide USA prices, and nothing for other countries. So I spent a bit of time researching and put this site together. If you have any questions about the prices – let me know in the comments below. If you want to learn more about what Cost Niche is all about, click here.