Whether you are decluttering your home or packing up for a local or long-distance move, you must consider temporary storage along the line.
If any of this is the case, renting a POD moving container is an excellent idea. PODS allows you to conveniently store your belongings on-site, transport them to a storage facility, or move them to your new address.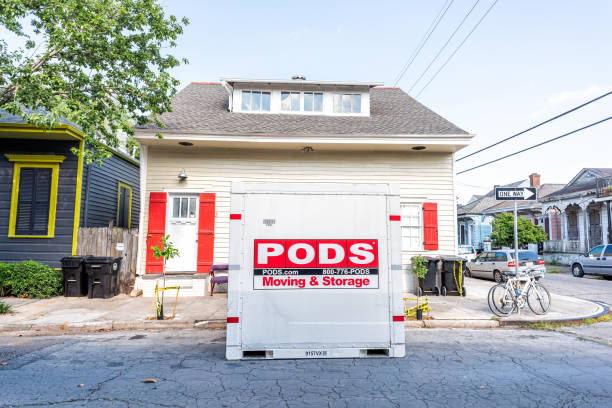 In this article, we will cover crucial details including how PODS work, its sizes, pricing, and every other thing you need to know about the service before using it.
How much do PODS Cost per month?
PODS storage unit prices begin at $149 per month, with an average delivery and pick-up fee of $74.99. Depending on the length of your container rental, these charges can often be waived, offering additional cost savings.
However, you should be aware that PODS storage costs depend on several factors, including:
Geographic Location:
Storage costs fluctuate widely across the country, similar to how apartment rentals are more expensive in major metropolitan regions with high real estate demand. Less densely populated areas tend to have lower storage prices.
Timeframe & Season:
Most self-storage and portable storage companies typically provide month-to-month rentals, but some might offer lower prices with minimum time commitments. 
If you plan to store your belongings for three months or more, it's advisable to make findings about potential discounts.
Size and number of containers:
The size of the storage space required directly influences the pricing. Larger units will incur higher costs.
Insurance:
Take insurance costs into account, as many storage facilities require customers to have some form of insurance. 
Your existing homeowners or renters insurance might fulfill this requirement, but you should determine whether additional coverage is necessary, depending on the worth of your stored items.
Service:
Opting for self-service storage units means handling all the tasks yourself, making it the most affordable choice if you don't need to rent a truck. 
On the other hand, portable storage typically offers delivery and pick-up services for a fee, which might be waived if you rent the unit for a minimum period.
Add-ons:
When considering packing supplies, keep in mind the additional costs if you choose to rent or buy them from the facility. 
Additionally, some self-storage and portable storage unit companies provide the option of purchasing labor services for packing, unpacking, loading, and unloading, which should also be taken into account.
Moving Distance:
The cost of transporting your POD can be influenced by the distance it needs to travel. Additionally, the rental cost may vary based on the distance between the drop-off and pickup locations. 
Some rental companies impose a per-mile fee for transporting the POD, which can become significant for long-distance moves. To calculate the total cost of your POD rental, kindly ensure you consider both delivery and pickup fees, as well as any transportation charges.
How do PODS work
After renting your storage container, it will be delivered by the company. Then, you can pack up your belongings into the container, either alone or with your crew.
When you're ready for the POD to be moved into a storage facility or the address you're moving to, the company will load the POD on a flatbed truck and deliver it to your desired location.
Below are some of the features:
Contactless Delivery
Once the paperwork is taken care of, the company will deliver the container(s) to your property. 
Many people opt for a POD parked in the driveway for convenient access, while others can request a contactless delivery to their preferred location at their convenience.
Storage on your Property
With a POD storage container on your property, you can pack and load your belongings at your own pace, offering flexibility and reducing stress compared to loading everything into a moving truck on a moving day.
Temporary Off-site Storage
PODs are commonly rented when people need temporary storage for their belongings during moves. 
For instance, if you're selling your house and want to impress potential buyers, you can declutter by moving items to a local storage unit, leaving only essential items to stage your home.
Many container companies offer local off-site storage facilities for their customers' convenience.
How to choose the right size POD for your move
Knowing the right size of POD you need for your move will not only cut your expenses short but will also help you know what size is enough for you.
Choosing the appropriate container size for your property depends on factors such as the total square footage and the number of rooms in your home.
For a 1,200-square-foot home with three to four rooms, 16-foot PODs are a perfect choice. This size is similar to a 20-foot moving truck or a 10-by-15-foot storage unit.
For a 500-800 square foot apartment with two to three rooms of belongings, 12-foot PODs are the suitable option. This size is similar to a 15-foot moving truck or a 10-by-10-foot storage unit.
8-foot PODs are ideal for moving belongings in spaces of 500 square feet or less, such as studio apartments, dorm rooms, or furniture moves. This size is comparable to a 10-foot moving truck or a 5-by-10-foot storage unit.
Tips to Cut Storage Costs
If the potential cost you will spend on PODS storage is way out of your budget, then you can seek out ways to cut your costs. 
There are several ways to reduce the storage costs on your budget, including:
Discount offers:
POD storage companies offer discounts from time to time. Make sure to ask if there are any discounts available before paying for the service. 
Although these discounts may not be directly on your storage costs, they may come in the form of free delivery and pickup for rentals of three months or longer.
Organize & Declutter:
Minimizing the amount you need to store can lead to significant savings on storage space. Although decluttering and organizing your belongings upfront may require additional time, it can yield substantial benefits by reducing costs, as well as the time and effort involved in loading and unloading.
You can sell or give away extra stuff that may not be needed in your new space. You can also get help from a friend or organizing professional or use on-site portable storage units to ease the process. 
Pack and Load to optimize storage:
You can learn and try out efficient packing and loading techniques before the whole process. This way, you will definitely minimize the size and amount of storage containers you need, thereby cutting your expenses.
There are several videos on the internet that can help you with some expert packing and loading tips. You can also hire packing and loading pros and let them do their job as it should be done.
Final Thoughts
PODS offers a convenient way to pack and move your belongings at your own pace. However, it's crucial to be aware that portable storage units may not be allowed in every neighborhood. 
If they are permitted, there could be a time limit for how long they can be parked in your driveway. If you reside in a community with a homeowners association, it's crucial to check the rules and regulations beforehand.
That is, you may be unable to hire PODS services if your neighborhood does not allow temporary storage containers to be parked in your driveway. If this is the case, you may need to seek out some alternatives.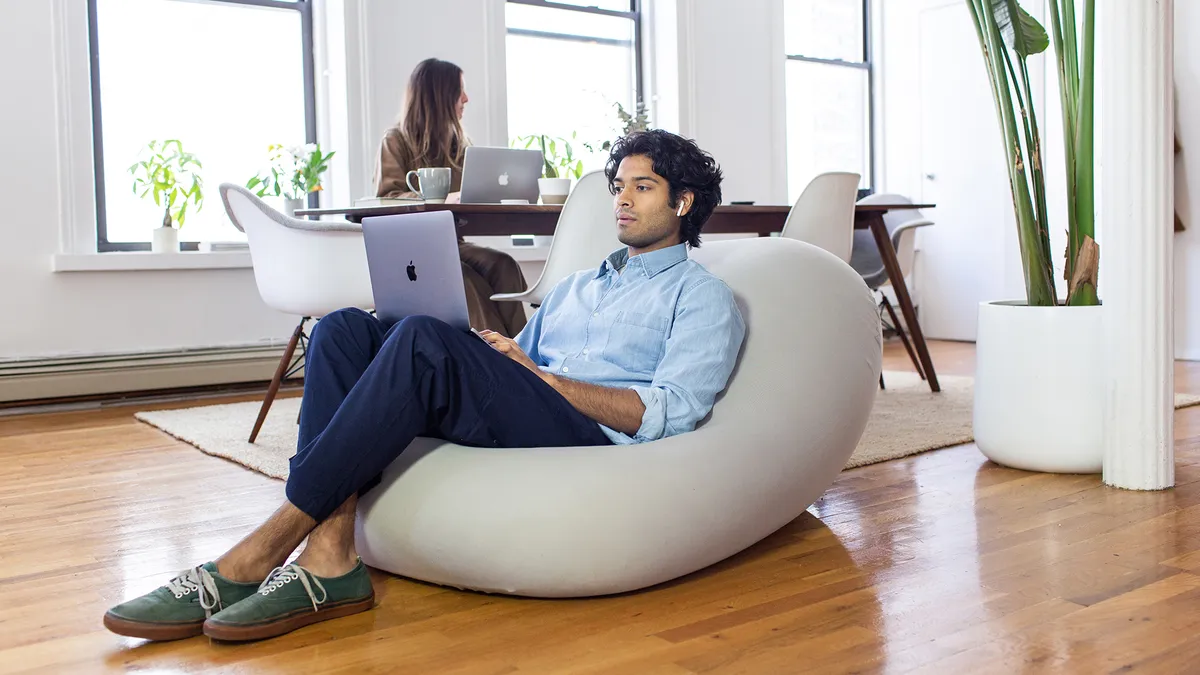 Hi! I'm Barry. I created Cost Niche because I noticed many websites only provide USA prices, and nothing for other countries. So I spent a bit of time researching and put this site together. If you have any questions about the prices – let me know in the comments below. If you want to learn more about what Cost Niche is all about, click here.