When you petition for a name change, you are asking the court to alter your name from the one you were given at birth, adoption, marriage, or even after a divorce. Parents can also request that their minor child's name be changed.
Name changes cost anywhere from under $250 to more than $500, depending on your state. In many states, fees vary in each county, so check with your local probate, family, or district court clerk. Many states still have fees well under $100.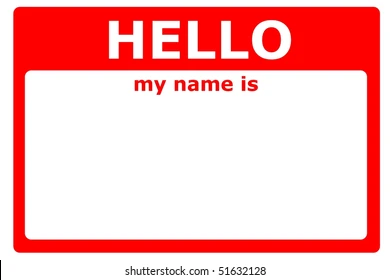 The first step in changing your name is to file a petition with the court in the county where you live and pay the filing fee. Filing fees differ by state and even by county.
How Much Does It Cost To Change Your Name?
The total cost to change your name can vary depending on the complexity of your situation. You may be able to get away with using a couple of services at the lower end of the pricing scale. However, if you plan to change your name after marriage or divorce, you will likely have to use multiple services and pay more.
The average person can expect to pay $250-$350 for all of their required documents. This is a great deal compared to hiring an attorney, which can cost thousands of dollars.
Most states charge a fee for filing your name change paperwork, which varies depending on the state and county you live in. You can expect to pay anywhere from $30 to $400 for your name change.
Most states also require that you publish a notice of your name change in a local newspaper. This can cost between $25 and $100, depending on where you live and the size of the newspaper.
You'll also have to pay for a new driver's license (usually around $25) and passport ($135).
The cost of legally changing your name depends on how you're doing it. You can change your name through marriage, divorce, adoption, or by filing a petition with the court. The least expensive option is usually to change your name in connection with another process, such as marriage or divorce.
The most common way people change their names is through marriage. Many states will issue a new Social Security card for free when you present the marriage certificate, so you can update all your other documents from there. If you have a passport, you can get it changed for free at any time by mailing in your existing passport and a Form DS-5504.
If you've already had a Social Security card issued in your prior name, filing for a replacement card will cost $11 (or $5 if you're under age 18). You'll have to go to a local Social Security office and fill out an application. This also applies if you don't have any legal documents establishing that you've changed your names, such as a marriage certificate or court order.
Read More: How Much Does It Cost To Get Married In The Courtroom? [Answered!]
Why Do The Name Change Fees Vary So Much?
The person's name is changed in the county where they live. As a result, each county has the authority to choose what fees are suitable for that court. All of the costs indicated in the chart are typical for each state, but your county's fees may be different.
Name Change Filing Fee Waivers
If you believe you may be unable to pay the filing fees, you may be eligible for a fee waiver. In most cases, fee exemptions are referred to as an "IFP" ("In Forma Pauperis"). Anyone can request a fee waiver from the court, but it will usually be granted only if one of the following two conditions is met:
You may be eligible for government aid right now, or you may be eligible in the future.
Your household income is 125 percent or less of the current federal poverty level set by the Department of Health and Human Services.
There are three charts for poverty levels: one for Alaska, one for Hawaii, and one for the remaining 48 states plus Washington, D.C.
If neither of the preceding circumstances applies, the court may ask you to demonstrate that paying the filing fee would cause you significant financial hardship because of your existing financial situation. You may be requested to submit proof of your income depending on the state and judge (such as paystubs).
How Do You Get a Free Name Change?
After they marry or divorce, most people change their names. In some places, you can choose your desired name on your marriage license when getting married. The only cost is the licensing charge. You can use your partner's last name, a hyphenated name, or, in some cases, a combination of both last names.
In some jurisdictions, a court order is required to establish a combination name, however, in others, the combination name can be legally included on your marriage license.
During divorce procedures, you can ask the court to change your name. Women frequently ask for their maiden names to be restored. Similarly, a man should rethink using his wife's maiden name as his middle name. Request that the court changes your name in the divorce decree for free during your divorce process. While not all courts recognize male name changes, some states are likely to do so shortly.
An adopted child can usually get a new name without having to file a separate name change petition during the adoption procedure. While there are other costs involved in divorce and adoption proceedings, such as filing and attorney fees, changing your name or the name of your adopted child is a result of your request to the court. You will not be required to submit a second name change petition in these circumstances.
What Are the Fees Associated with Changing a Name?
Name changes can cost anywhere from less than $100 to more than $500 depending on your state. In many states, fees vary by county, so check with the clerk of your local probate, family, or district court. Many states still levy fees that are far less than $100. The costs are higher in more populated states, ranging from $120 to more than $500. Louisiana, on the other hand, is at the top of the list.
If you hire an attorney, you'll have to pay legal fees, but you can use an online legal service to complete your county's paperwork for you. Among the other costs are monies for:
Certified copies of your order from the court

Fingerprint cards are a type of identification card that is used in Texas and other states.

In some states, you must have a background check

In some states, you must publicize your name change in a local newspaper.
Your state and county may charge you a variety of court fees.
Because you'll need to produce your court order to a variety of authorities and businesses, it's a good idea to get several certified copies.
Changing your name is usually straightforward, though it can be more difficult in some states than others. You can hire a family attorney if you are unsure about changing your name and can afford the cost. Inquire about the cost of the attorney's services as well as the costs levied by your county for a name change.